A Family-Oriented Divorce Lawyer
We Will Help You Understand Family Law
Regardless of which family law legal matter you need to resolve, Conwell Law, LLC, can help. We have more than 40 years of experience working in the law, including as a family law attorney and as a divorce lawyer. Many of our clients have been able to find favorable resolutions to their family law matters with our representation.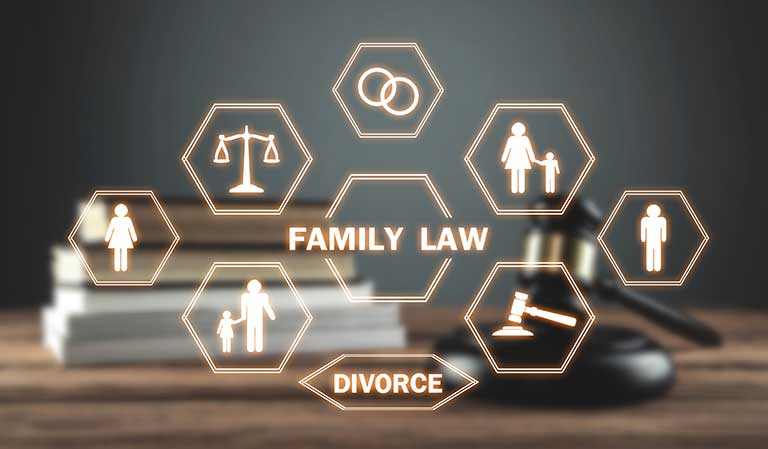 Family law is a broad category that has a number of subcategories, including:
Separation
Divorce
Adoption
Child custody
Child support
Domestic violence
Father's rights
Guardianship
Conservatorship
Paternity
Prenups
Marital agreements
Restraining orders
Divorce & Separation
Going through a divorce or separation from your spouse is an emotional process. It can also turn into an acrimonious one. Former spouses sometimes find themselves facing off against the person they once thought they would love forever. While we cannot take away the pain of divorce or separation, a divorce lawyer like Conwell Law can help ease the path forward. Our role is to serve as a rights advocate on your behalf, but it is also that of mediator between the two parties.
Child Custody & Support
You want the best for your child. At the same time, you want to prevent your former spouse from taking advantage of you. As a highly experienced and knowledgeable divorce lawyer, Conwell Law knows how to strike this delicate balance in child support and child custody matters. We can also help if you are dealing with a paternity case. Perhaps someone is falsely accusing you of being the father of a child, or perhaps you are being denied paternity. Our team will fight for your rights in either case.
Domestic Violence
Depending on the situation, either the victim of domestic violence or the person accused of it could be facing an injustice.
The victim could watch the abuser fail to face legal consequences.
If falsely accused, the defendant could face serious consequences without committing a crime.
Either way, you need the advanced expertise of a family law, domestic violence and divorce lawyer like Conwell Law to improve your chances of receiving justice.
Contact Us Today to Speak to an Attorney
There is no denying that family law matters are emotionally taxing. But Conwell Law, LLC, can ease your frustration and distress. Complete our online contact form or call (785) 633-6767 to set up a free consultation.